SOE MEMBERSHIP
Leading the Way in Training the Next Generation 8 Years…17 States….over 50,000 students
THERE'S A PLACE FOR YOU! Becoming an SOE Member is a lifetime investment for a child. Your membership may sponsor a student for a year, but it can make a lifetime impact for that young outdoorsman/woman, their families and future families. Joining Team SOE is an incredible way to give of your time, resources or money. Every SOE Member looks different. You can lead or simply volunteer during an E-Club. You may have land or a dynamic fishing hole that you would like to provide for special events for our students or if you simply don't have time, you can donate a tax-deductible contribution that will help fund clubs, curriculum, hunts, fishing trips along with special events for our SOE students. Below are the different ways that you can join.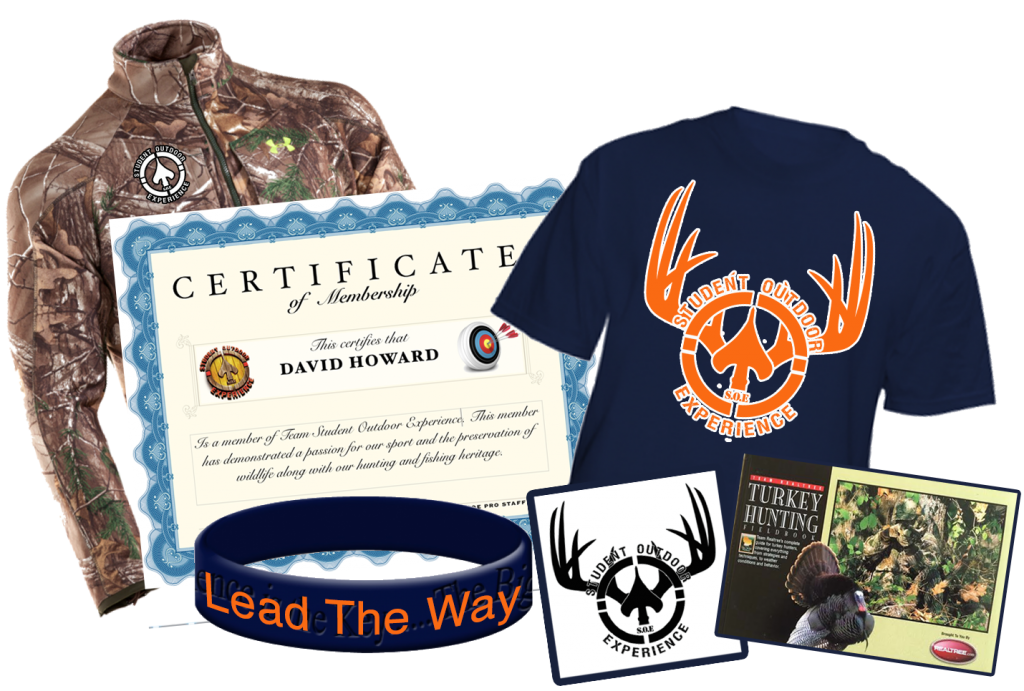 Membership Levels & Pricing
Life Membership starting at $1,000
SOE Life Certificate
Embroidered Realtree Under Armor Hunting Jacket
T-shirt
SOE Decal
Wristband E-monthly Newsletter
Team SOE Life Members receive invitations to SOE Major Events on all local and national level. For every $1,000 donated you will also will be recognized for launching and underwriting an SOE-Club in your local community for one year.